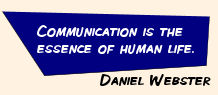 The mission of the Communication Technology Education Center (CTEC) is to connect people of all abilities through AAC, so that they can give voice to their own journey.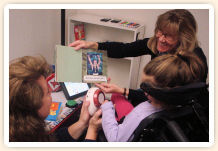 CTEC will serve individuals in the counties of Sacramento, Yolo, Alpine, Colusa, El Dorado, Nevada, Placer, Sierra, Sutter and Yuba.

CTEC's program priorities are:
Initiation of a focus on AAC assistive technology
Establishment of higher standards and expectations for individuals with disabilities in our region for whom "not being able to talk does not mean you have nothing to say."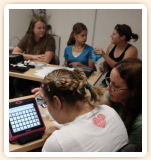 CTEC's guiding principles are:
Technology creates opportunities for participation with and contribution to society.
a) With communication comes power and connectivity.
b) With rights come responsibilities.
c) With education comes freedom and choice.

Individuals take ownership of their own journey.

CTEC's approach to the AAC assessment and training process is based on these beliefs and practices:
Self-Direction
The person who will be using AAC leads the process; the team learns to follow this lead.
Research-based and Evidence-based practice
CTEC integrates empirical and clinical expertise with current research in best practice.
Teamwork
The core CTEC team includes Speech-Language Pathologist, Mentor AAC User, Family & Training Coordinator, and Assistive Technology Specialist. Also Occupational Therapist, Physical Therapist and Vision Specialist as needed. The AAC user's team joins the CTEC team to learn how to provide support.
No Prerequisite Skills
CTEC uses a broad exploration of AAC options, as opposed to a step-by-step hierarchy. There are no prerequisites to being able to benefit from AAC technology.
Criterion of the least dangerous assumption
"When we cannot be sure because we have too little information, we should base our efforts on assumptions which, if wrong, will have the least dangerous effects on outcomes." -Anne Donnelan

BACKGROUND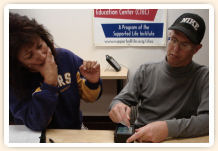 Technology options have greatly increased for the general population and are widely known. Assistive technology (AT) options for people with disabilities have also greatly increased, however most people are completely unfamiliar with them. Even though remarkable computer and language technology exists that can teach new ways to read, write and communicate, this technology is not reaching those who need it the most.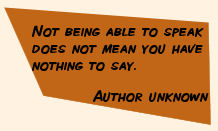 Our California Endowment-funded Needs Assessment in 2005 confirmed Supported Life Institute's belief that the region's primary unmet AT needs are: communication, computer access, and literacy. By means of surveys and focus groups, we learned in depth about the effects of not being able to communicate or connect effectively with other people: It seriously limits people's relationships, educational options, job possibilities and access to health care. It causes isolation, loneliness, and persistence of low expectations. As one of our focus group participants conveyed to us, "People underestimate me and think that I am not as smart as them since my words don't match what is in my head." A similar concern is from an educator: "[They] are stuck being 'low functioning' individuals because no one has the knowledge about the technology that could work with people's strengths to bypass their disabilities and propel them to independence."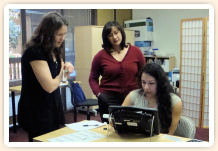 In 2007, graduate students from the Department of Special Education, Rehabilitation and School Psychology at California State University Sacramento (CSUS) completed an Assistive Technology Data Base for us, finding that the need for AAC services is growing due to a rise in the incidence of children with autism and an increase in the region's general population. The CSUS study also found that AT and AAC services in our ten county region are sparse and fragmented, and that there is no local organization whose mission it is to educate the community and provide these services.
… Until now!
CTEC looks forward to filling this critical need in our region.