Serving persons with complex communication needs across the life span:
Direct services for infant and adult populations

Training/consultation with school staff for preschool-grade 12 students
ASSESSMENTS - by appointment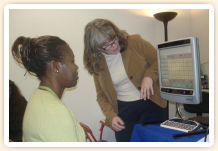 Working with individuals needing AAC and their support team members, CTEC staff will guide its team-based assessment process to determine the most appropriate AAC strategies, devices and supports. Typical assessments will take 20 hours, over a period of several months. Funding for assessments is available through a variety of sources. Please call for more information.
TRAINING – by appointment
Training for the individuals using AAC and their support teams. This team-based training may occur after the assessment process and purchase of an AAC system, or for an individual who already has a system, but is not using it to its fullest capacity. Funding for training is available through a variety of sources. Please call for more information.
GROUP TRAINING / WORKSHOPS – by appointment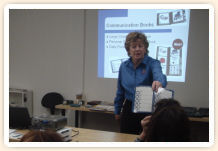 Trainings on a variety of topics about AAC, customized to meet the needs of your organization or agency. Please call for pricing information.
AAC PRODUCT DEMONSTRATIONS / TRAININGS – check our event calendar for dates & times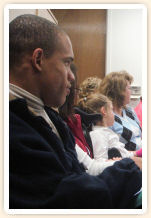 Representatives from local and nationwide AAC companies will showcase their devices and teaching strategy products, as well as provide training on specific devices. These sessions are offered FREE OF CHARGE at this time, due to generous support from the the AAC companies and the Center for Excellence in Developmental Disabilities at the UC Davis M.I.N.D. Institute.