A SUPPORTED LIFE is a life that is rich in qualities a person most desires, and one which shows how connected we all are to each other.

A life which:
grows from a person's own choices, desires and dreams;
is not controlled by what kind of services are currently available;
goes beyond just meeting a person's basic needs, to reaching a rich quality of life;
includes all areas of a person's life;
is always changing throughout a person's life;
is the kind of life we all want and is not unique to people who happen to have disabilities.
---
SAVE THE DATES!
31st Annual Supported Life Conference
"Designing Dreams: Blueprint for a Meaningful Life"
October 5-6, 2017
Crowne Plaza Hotel
5321 Date Avenue
Sacramento, CA 95841
36 Sessions
Covering 9 Topic Areas

Communication/ACC
Employment
Family Supports/Transition
Living/Community
Organizational/Staff Development
Personal Power & Rights
Policy & Legislation
Relationships
Silence = Violence

KEYNOTE SPEAKERS

Laura Larson
Executive Director, Far Northern Regional Center

Russell Lehmann
Autism Coalition of Nevada
Nevada Governor's Council on Developmental Disabilities

Debbie Ball
Easter Seals Southern California WorkFirst Employment Division

Peter Leidy
Nationally-known speaker, consultant, trainer




Special Wednesday October 4 Cal APSE Pre-Conference Session

"Beyond Conversion and Compliance: Supporting a Rich Life with Employment: Vision to Practice"
New this year Pre-Conference Session
Exhibitors

---

The over-400 Registrants - most in 6 years -
shows strength of peer / self-advocacy!
Thanks for participating - from all areas of California -
plus a strong Nevada delegation...
22nd Annual Statewide Self-Advocacy Conference
"Self-Advocacy Round-Up"
~ Western States Invited Back! ~
For the 2nd year, we invite self-advocacy groups from nearby western states, Nevada, Hawaii, Arizona, others.
May 5-6, 2017
Sacramento Crowne Plaza Hotel
---

Post Conference Review: Keynote Points
A Place to Train Your Staff - in an Inclusive Environment
Supported Life 2016
"Inclusion is the New Standard"
October 6 - 7, 2016
Presented by Supported Life Institute and SCDD Sacramento Office
Thank You!
to our 320 attendees and speakers
for great info, valuable networking, and a fun,
meaningful learning environment

Exhibitors

Sessions

Conference Brochure

Online Registration
This Conference is a place where professionals plus families & self-advocates come together to learn about supports that will help people with developmental disabilities be fully included in the community
Attention Speech Pathologists!

Earn up to 7 Hours of CEUs
"Introductory Level, Professional Area"

SLP CEU Details

---
Planning Team Self-Advocate Leaders from All Over California
Invite you to join us at the
2016 Statewide Self-Advocacy Conference
"Get Connected"
May 6 - 7, 2016
Crowne Plaza Hotel Sacramento Northeast
Registration Brochure is now available here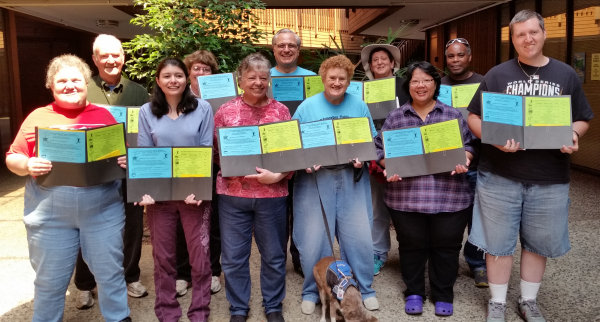 The Self-Advocate Planning Team Committee Prepares for Conference
---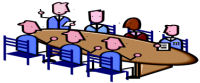 Are you interested in being a Facilitator
who assists a member of Alta California Regional Center's
Board of Directors?

People who use Alta California Regional Center services are joining advisory committees and boards of directors to share their views. Alta's Board of Directors assures its members who have disabilities have the assistance they need by providing a support person or "facilitator."
Members select facilitators who assist them with carrying out their duties on the Board and Committees.
The Supported Life Institute is available to help with the selection, payment and training of facilitators.
To learn more about being a facilitator, contact Supported Life Institute (916) 567-1301
---